PHOTOSHOP ACTIONS FOR PHOTOGRAPHERS
The Resplendent Collection
COMPATIBILITY
---
   Creative Cloud (CC)
   Photoshop CS2-CS6
   Elements 11-21
   Mac & PC
---
120 Easy & Beautiful Photoshop Actions
Included are 120 colorful, dreamy & radiant Photoshop Actions that give you MAGICAL, EYE-CATCHING and resplendently LUMINOUS edits!
The Resplendent Collection (which consists of the Luminous Photoshop Actions Set and the Glow Photoshop Actions Set) includes every action you'll ever need to take your photo from start to finish, transforming it into a beautiful, memorable piece that will set your work apart!
RESPLENDENT FOUNDATIONS (12)
<< PLAY ALL >>
Glitter
Elixir
Brilliance
Lush Gleam
Enamel
Allure
Spellbound
Cobalt Glimmer
Thermal Glow
Intrigue
Beckon
Bewitch
PORTRAIT BRUSHES (8)
AIO Portrait Kit
Creamy Smooth Skin
Peachy Glow Brush
Blushing Cheeks & Lips
Lashes & Brows
Freckle Pop
Eye Sharpen
Dodge / Burn
BACKGROUND BRUSHES (7)
Color Emulsion
Summer Garden
Balmy Breeze
Rain Forest
Emerald Glimmer
Dark as Night
Dull Dust
SPECIALTY TOOLS (8)
Creamy Glow
Diamond Glow
Creamy Dark Vignette
Deep Shadows
Punchy Pop
Highlight Recover
Crushed Highlights
Dynamic Range
LIGHT WASHES (HAZES) (7)
Mist
Cobalt Air
Plum Vapor
Nebula
Dust Veil
Billow
Ruby Puff
COLOR SHIFTS (15)
Circuit
Sunny Hue
Color Lift
Smooth Stone
Peacock
Angel Glow
Kale
Blossom
Ginger Glaze
Terrain
Pome
Clover
B&W Thrift
B&W Hope
B&W Needle
RESIZING & SHARPENING (3)
Sharpen for Web: 960px
Sharpen for Web: 2048px
Sharpen for Print
ALL-IN-ONE GLOW (15)
<< PLAY ALL >>
Glitz
Luster
Tinsel
Opal
Galore
Flaunt
Ornament
Radiate
Jewel
Splendor
Glint
Golden Plume
Tawny Puff
Flushed Glaze
Butter Tea
SHEER SUNBURSTS (5)
Warm Sun
Winter Light
Sheer Burst
Pink Lemonade
Mellow Yellow
CREAMY SUNBURSTS (5)
Peach Smoothie
Orange Julius
Banana Pudding
Whipped Cream
Ice Lake
VIVID SUNBURSTS (5)
DIRECTIONAL LIGHT (5)
Soft Pink
Orange Bloom
Peach Glow
Warm Flush
Sunbeams
PAINT-ON LIGHT (5)
Creamy Pink
Creamy Peach
Creamy Yellow
Warm Infusion
Neutral Infusion
PEEK-THROUGH COLORS (5)
Wheat
Wood
Foliage
Rose
Peach
ESSENTIAL BRUSHES (15)
Bright Pop
Simple Contrast
Deep Contrast
Midtone Light
Color Boost
Warm Up
Cool Down
Desaturate
Color Cast Fix
White Recovery
Black Recovery
Greener Grass & Trees
Cooler Grass & Trees
Bluer Skies & Water
Smooth It Out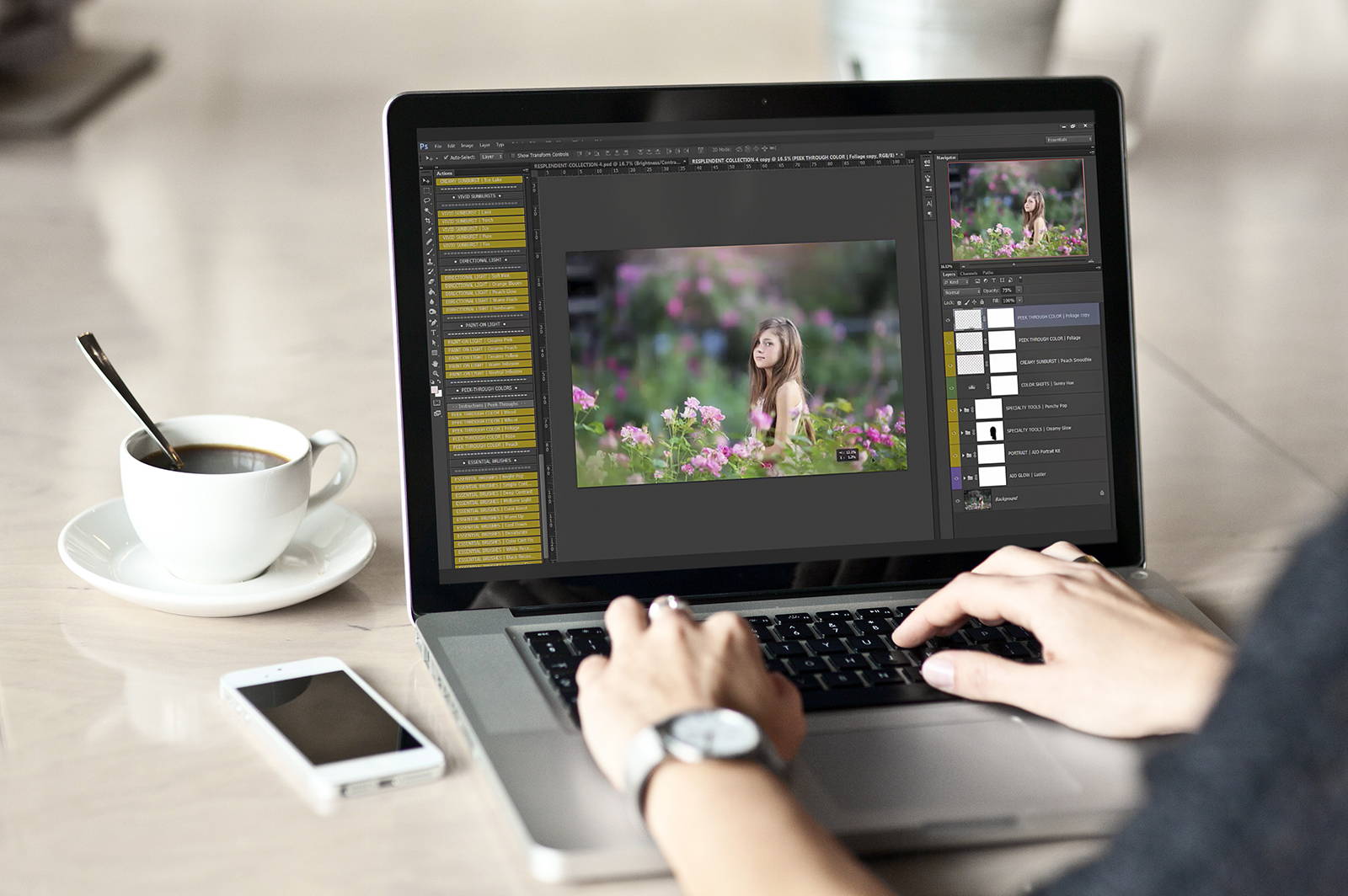 What customers are saying!
NEWBIES & EXPERIENCED PHOTOGRAPHERS LOVE IT!
★★★★★

ABSOLUTE BEST!
"This is the absolute best collection of Photoshop actions that I've ever used - and I have used many, many of the top professional Photoshop action sets. Couldn't recommend this set any higher than I do."
- KELLY T.
★★★★★

FANTASTIC ACTIONS!
"These actions are worth EVERY penny! They have enabled me to take my photography to the next level and I feel like I'm finally able to achieve the creative look in my images that I have always wanted. If you have been thinking about buying them, don't think anymore. Just buy them. You won't regret it!"
- KIMBERLY C.
★★★★★

LOVE, LOVE BELLEVUE AVENUE!
"I absolutely love Bellevue Avenue Actions. I never really used actions before (well I did, but didn't like them so I stuck to my own process). When I was introduced to Bellevue, that changed my editing completely. Simple to use and just what I needed!"
- KIMBERLY H.
 

★★★★★

BEYOND AMAZING!
"I've been wanting to get the Resplendent actions for a while now and after getting them, I can't believe I waited that long! These actions will change the way you do everything and are worth every penny! I recommend to anyone who wants to step up their photography."
- PAIGE D.
 

★★★★★

I'M ADDICTED!
"I'm so glad I stumbled upon these actions! I would love to have everything Bellevue Avenue has to offer!!!"
- SHAWN C.
★★★★★

BLOWN AWAY!
"Resplendent is hands-down my favorite Action Set they've released to date. From light overlays to color filters and jewel-toned effects to black and whites, Bellevue has covered it all in this one set! Needless to say, I love the Resplendent Collection!"
- HOLLI T.

"Best set of actions I've used in a long time!"
STEP-BY-STEP INSTRUCTIONS